Generate Interest in Your Products and Services
Increase Visibility in the Marketplace
Whether your company is just starting out, or you need to enhance your existing marketing and sales efforts, Leed Research is focused on reaching your prospective customers, and establishing warm introductions on your behalf. This includes: CEO's, CIO's/CTO's, CMIO's, CFO's, CNO's, VP's and Directors within targeted departments.
Companies enlisting the help of Leed Research provide their customers with a wide range of products and services.
Industries Served:
Healthcare (EMR's; EHR's)

Information Systems

Telemedicine



Cybersecurity


Manufacturing




Insurance



Finance


Education

Publishing

Lee Dill is an entrepreneur and the owner of Leed Research. She has over 20 years of experience in marketing and sales within the healthcare and IT industries, including working for a leading MRI/CT provider in Los Angeles. Lee was responsible for hiring, training, and managing the lead generation team, which resulted in over $2 million in revenue annually. Prior to that, Lee was Director of Sales for an educational publisher in Scottsdale, AZ, where she also managed the inside lead generation and sales efforts, resulting in over $1.5 million in sales per year.
Lee started her career working in publishing, with such leading companies as W.B. Saunders and The Institute for Scientific Information in Philadelphia.

For the past 20 years, Lee has worked as an Independent Contractor, providing professional prospect calling, appointment scheduling, assistance with interviewing inside sales candidates, and research services to B2B corporations nationwide. She has a particular interest in helping entrepreneurs gain visibility, and increase their growth and revenue stream. Lee has a B.A. in English, with a minor in Communications, and holds a teaching degree in Secondary English. She also trained in various Sandler Sales techniques with Conquest Training Systems.

Leed Research contacts key decision makers within:

Hospitals



Physician Practices


Home Health Agencies

Financial Institutions


Information Technology


Public Health Agencies




Manufacturers

Insurance Companies


Schools

, Libraries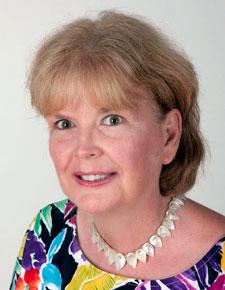 Call Today
Call Lee at 505-369-2235 for a free strategy consultation, and to explore how to better reach key stakeholders and investigate new markets.

Contact Lee via email.